Yoga and Meditation Teacher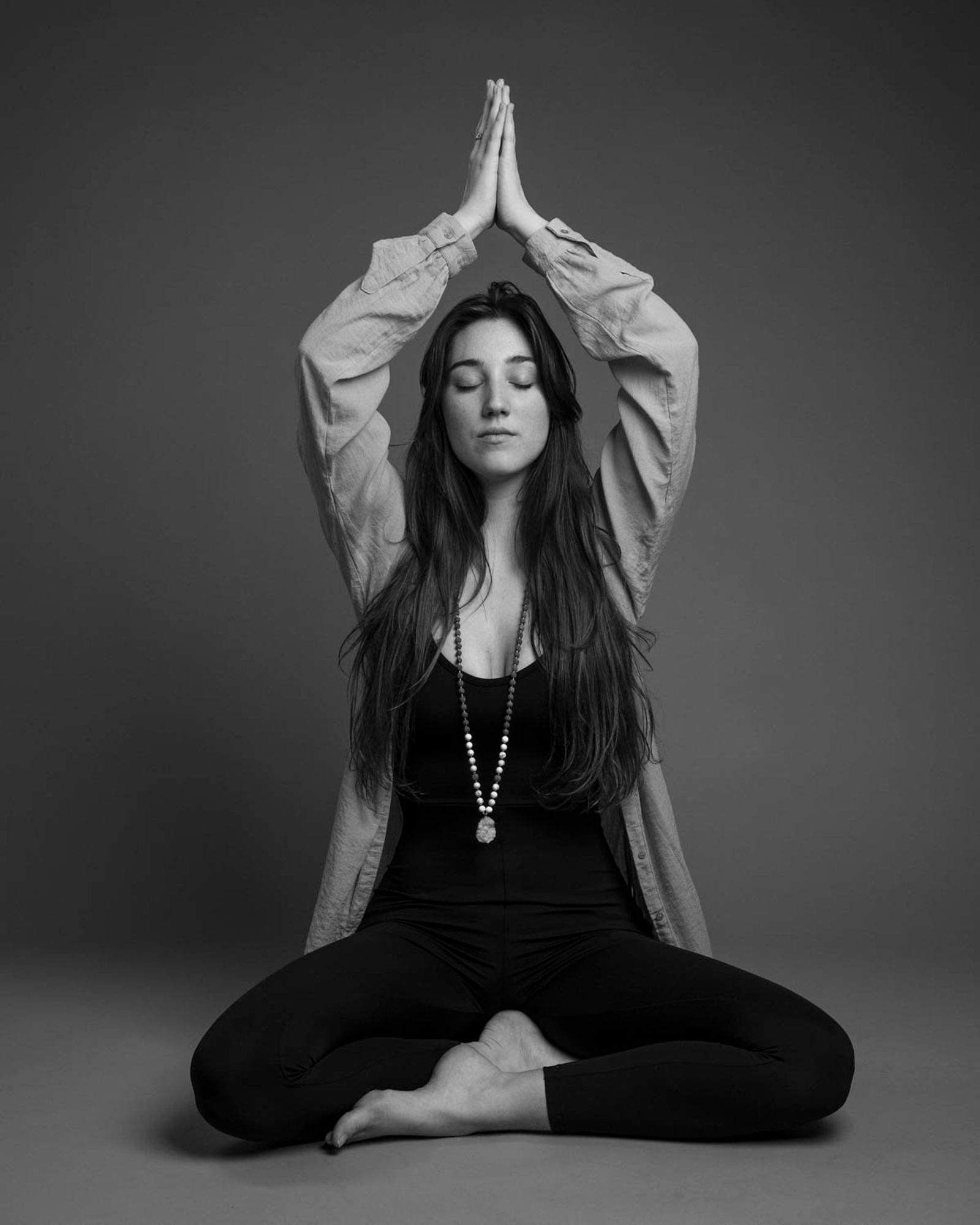 About Helen
Helen is a Vinyasa and Yin Yoga Teacher as well as a Meditation teacher. She currently teaches full time, group classes, private classes and corporate classes in Paris.
She practiced Yoga for many years in Paris and London before going to Indonesia to undertake her teacher training. She then pursued her education on the subject of Yin Yoga, a practice which deeply passionate her.
Helen sees yoga as an empowering and self reflective practice. She teaches slow but deep and strong informative flows as well as deeply relaxing Yin and Meditation classes. She leaves time for her students to explore the poses and she always works equally strength and flexibility. For her, Yoga is a way to find your authenticity and to learn to know your body in movement as well as in stillness and she encourages her students to find their own uniqueness.
She has over a 1000 hours of teaching experience, and she has led Yoga classes in London, Paris and Bali.
Classes
I teach group classes, private or corporate. Please send me an email for any enquiries.
Meditation and Pranayama
Prana in Yoga is the flow of energy, the flow of life.
Through my classes you will learn to reconnect with your breath while shifting into your parasympathetic nervous system and giving your body and mind instant rest.
Pranayama or Breathing techniques are amazing if you feel stressed, anxious or suffer from overthinking. They help you with letting go, feeling empowered and entering a calmer state.
They are an amazing way to connect inwards, concentrate our mind in the present moment and enter slowly a state of meditation.
We will experience different techniques of concentration and meditation to guide my students towards what is right for them. Chakra meditation, New Moon and Full Moon meditation, eye gazing meditation, Mantra meditation...
Vinyasa flow
Vinyasa is the art of moving your body with your breath.
I can teach from beginner classes to advance classes. I teach playful informative flows with a focus on mindful movement.
I help my students bringing their focus on how the poses feel to increase their inner awareness and feel empowered by their own practice.
Each class as for objective to guide my students towards a pose which can be a backbend, a twist, a hip opener... Therefore if you practice with me regularly you will learn to strengthen and open your body in many different ways.
Yin Yoga
Yin is a still meditative practice which increases flexibility, release tension hold in the body, and pushes the boundaries of your mind.
I teach open classes. In Yin Yoga you are invited to remain in a pose for several minutes, usually between 2 to 6min.
This practice teaches you to let go and settle into the discomfort. In a world where we never switch off, the practice of Yin is a challenge but also a gift to your body.
Guided relaxation
Inspired by the practice of Yoga Nidra, my guided relaxation will help you disconnect and go deep into your parasympathetic nervous system.
You will fall into an in between state - not awake and not asleep, connecting deeply with your subconscious mind.
You will come out feeling lighter, calmer and probably also ready to sleep!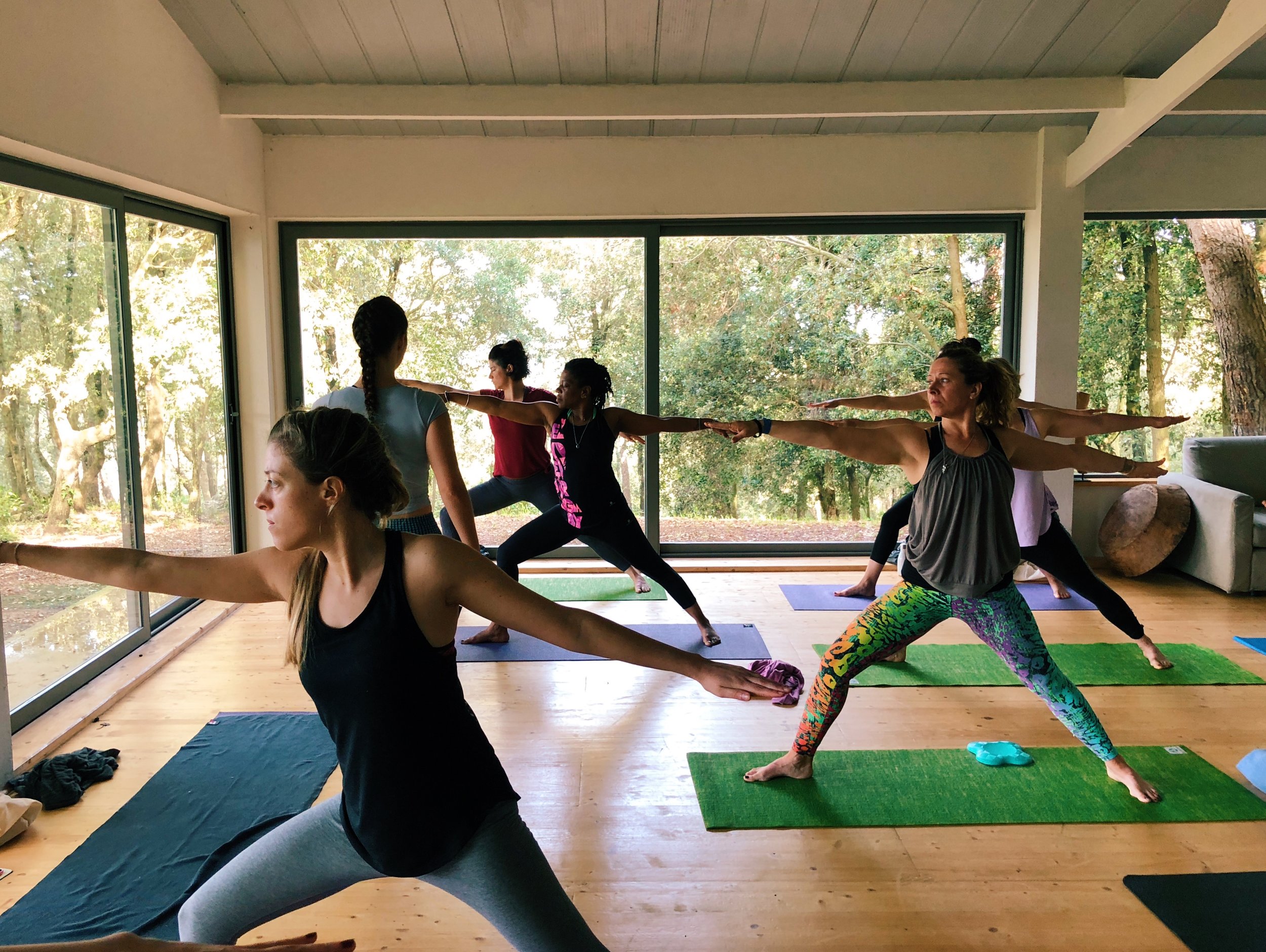 Let's connect
I would love to hear from you ❤